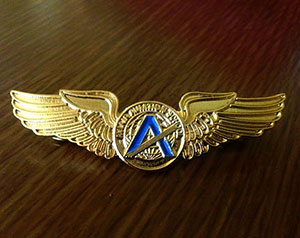 UPDATE: The Civil Aviation Authority of the Philippines renewed on May 22, 2017 its authorization for Aviair Aviation School to operate as an Aviation Training Organization.
AVIAIR AVIATION SCHOOL is a licensed pilot training school that focuses on top of the line education, with the goal of getting our students primed and ready for airline and corporate aviation jobs. Based in the Philippines, Aviair Aviation School is headed by Capt. Antonio Halagueña, a retired airline chief pilot with over 36 years of experience with airlines both here and abroad. He is joined by our faculty of experienced pilots and professional staff who are fully dedicated in bringing out the best in our students and helping them achieve their goals in aviation. It is our priority to train our students to become the best pilots, and for them to get quality jobs in the aviation industry, specifically in airline and corporate pilot positions. Our system of education guarantees that our students will be highly-trained, capable and skilled professionals in their aviation careers.
MISSION
AVIAIR AVIATION SCHOOL'S mission is to educate and produce highly-trained, professional pilots for airline and corporate aviation careers.
Our priority is to provide our students with world-class pilot training through the use of our dedicated staff of ground and flight instructors, a systematic course outline and syllabus. Emphasizing on safety procedures, it is our goal to adhere to world-class aviation standards, with well-maintained aircraft and equipment.
VISION
AVIAIR AVIATION SCHOOL's vision is to become one of the top aviation schools in South East Asia, and to be able to provide high-quality training and education for our pilots.
Our company foresees excellence in the field of aviation, producing the best pilots to fill the demand for world-class professional pilots both here and abroad.